I was at LL Bean today, and was trying to figure out what the difference was between RELAXED FIT and NATURAL FIT. I wasn't quite sure what they meant by "Relaxed", but then I realized it didn't matter, because they used the same term for both.
They defined RELAXED FIT as:
"Loose through the hips and thighs"
And they defined NATURAL FIT in the exact same words, except instead of calling them LOOSE, they called them RELAXED:
"Relaxed through the hips and thighs"
So which one is MORE "Relaxed"???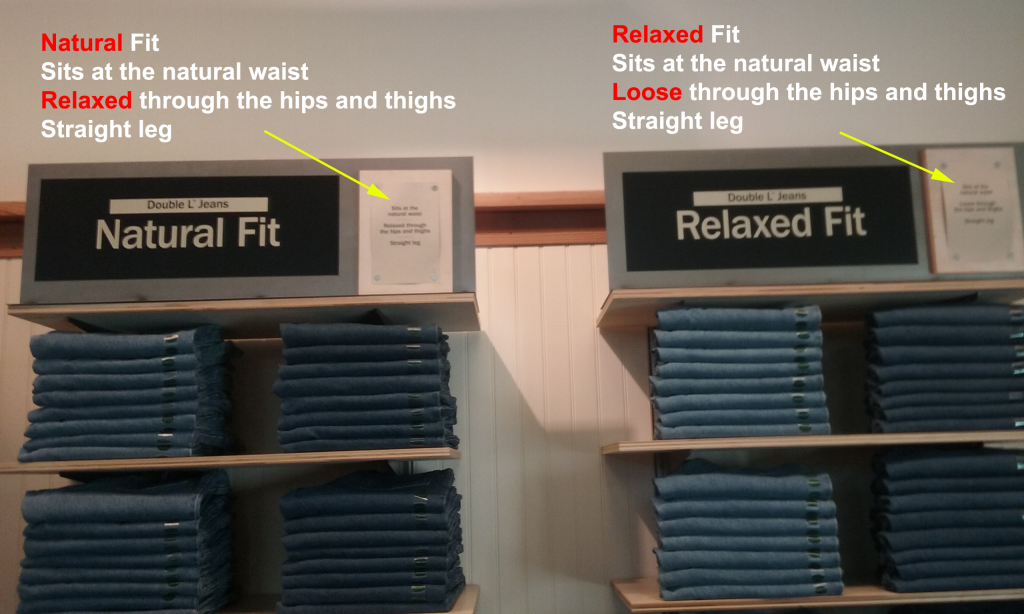 The answer can be found in their wordier explanations on their website, even though they STILL use the word "Relaxed" to describe each: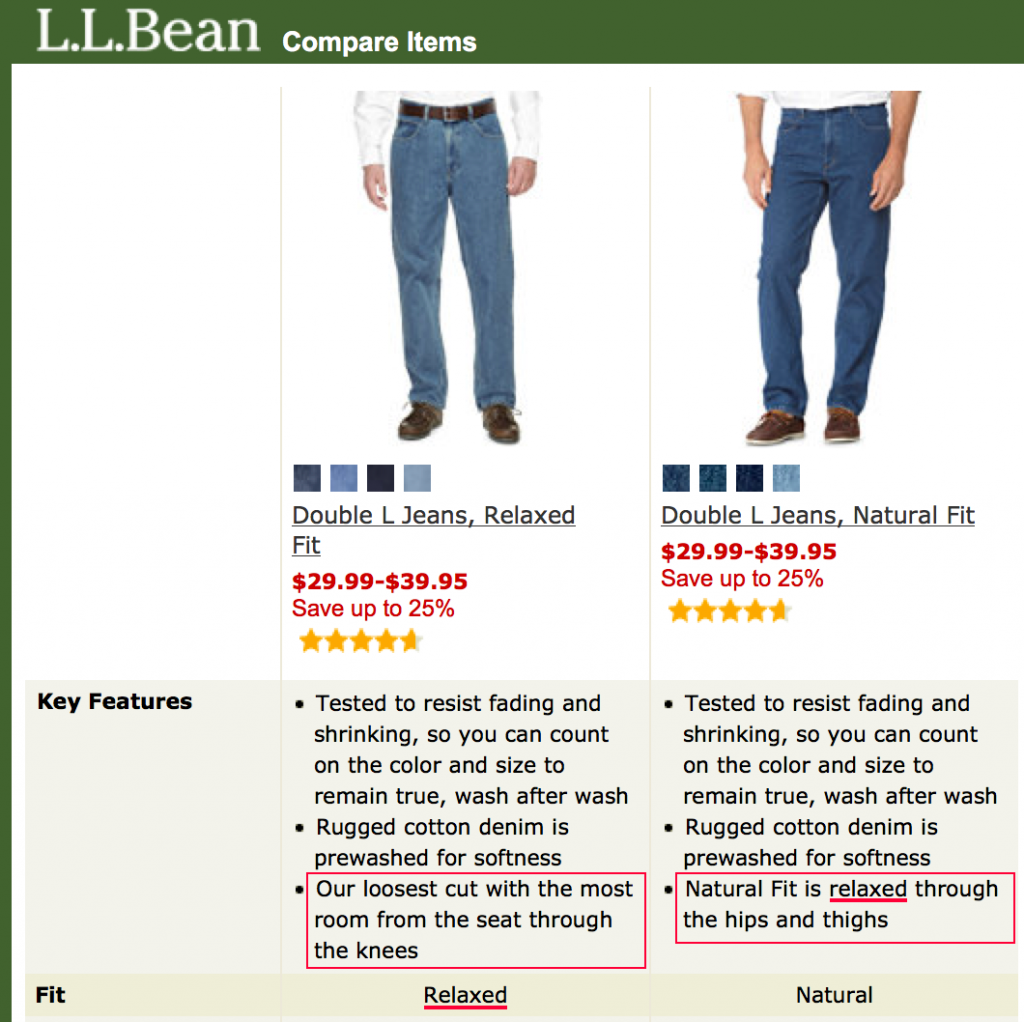 FYI: I bought the Natural Fit.